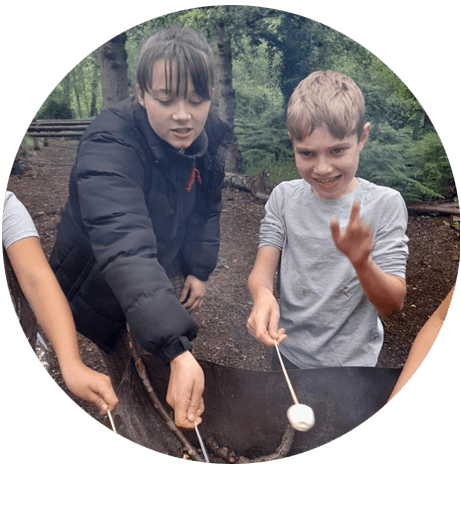 Why should I volunteer?
Our volunteers tell us that supporting a child at an activity is a great experience, which is really fun and rewarding. You will gain new skills and experiences, which will enhance your CV or university application. You can also get official recognition for the time you spend supporting your matched child through VInspired, use your volunteering hours towards Duke of Edinburgh or other awards.
When will I volunteer and how much time will it take?
You will attend an activity with your matched child on the same day at the same time each week and most activities last 1-2 hours. Our children attend activities Monday- Friday afterschool and we will work with you to find an activity on a day that you are available.
How long do I need to volunteer for?
Due to the important relationship you build with a child we do ask you to commit to volunteering with us for a year and that you give us at least a months notice when you are finishing your volunteering to provide consistency and reliability for the children and families.
Where will I volunteer?
The activities take place in and around Reading and Wokingham including Winnersh, Earley, Woodley, Finchampstead, Twyford, Wargrave and the different wards of Reading. We take your location into account when matching you up with a child so we can find something that is suitable for you to get to each week.

Do I need my own car?
You don't need to have your own transport to volunteer with us but you do need to make your own way to the activity each week. Where possible, we will find an activity you are able to get to via public transport and talk to you about your transport options before we match you with a child.
What kinds of needs do the children have?
Me2 Club children have a range of additional needs including Autism, learning difficulties, Downs syndrome, communication difficulties and anxiety. We will work with you so that you are aware of the best ways to support the child you are matched with.
Do I need experience?
No, anyone over the age of 16 can apply to volunteer with us. We provide comprehensive Volunteer Induction Training covering a variety of different topics including communication, inclusion, Autism awareness, challenging behaviour and safeguarding. One of our Activity and Volunteers Coordinators will also come with you while you get to know your child and provide you with ongoing support. All you need is enthusiasm and the want to make a difference!
Will it cost me anything?
No, volunteering will not cost you anything and we will reimburse any expenses you incur.
What should I do if I'm interested?
If you would like to become a volunteer with Me2 Club, then please complete our application form and once we have received this we will invite you to Volunteer Induction Training.