Date: Various dates available
Deposit: £50
Minimum sponsorship target: £450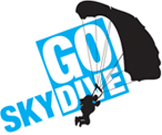 Are you up for a challenge? Imagine an experience that puts your senses into overdrive. One that has your heart racing, the adrenaline pumping. You will have the added bonus of knowing you are making a real difference to the families we work with.
To take part all you need to do is sign up at www.goskydive.com/me2-club and pay a £50 deposit. Please visit the Go Skydive website for more detailed information about the experience and to see videos and reviews.
All we ask is that you then raise a minimum £450 sponsorship money if you are jumping from 10,000 ft and £500 if you are jumping from 15,000 ft. This sponsorship money covers your safety training, equipment, plane ride with a large proportion coming straight to Me2 Club which really makes a difference to the families we work with. Every extra pound raised over this goes straight to Me2 Club, so please try to raise as much as you can.
Once you have signed up email us at info@me2club.org.uk and we will send you more information.