Volunteer
We have now resumed our core service of matching children with volunteers at mainstream leisure activities and are in the process of planning our next Volunteer Induction Training.
Do you want to help children with additional needs and disabilities in your local community? Make a difference to a child's life by volunteering with us and helping our children to be included and make friends.
Volunteer Your Time
Everyone has their own reasons for wanting to donate their time. It could be to give back to the local community, gain valuable experience, learn new skills or the desire to make a difference to a child's life. Whatever your motivation, you will be part of a friendly team, you will make a difference and have fun at the same time!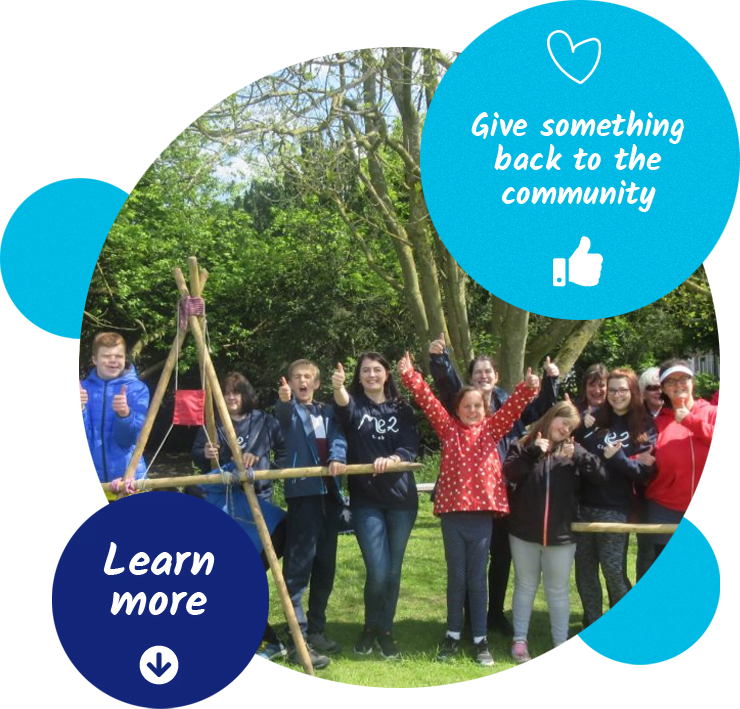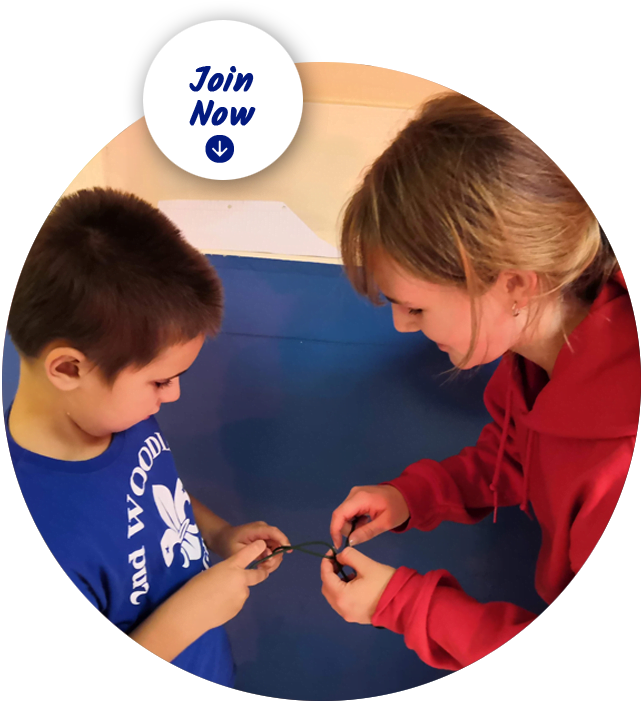 What We Do
Children with additional needs and disabilities across Wokingham and Reading are struggling to take part in activities as they need a little extra help to get involved. Our weekly activity volunteers help children make friends, increase their confidence and independence whilst attending a mainstream activity. Our fundraising friends volunteers help at community events such as stalls.
Flexible Roles
Each volunteering role plays an important part in our charity. Some volunteering opportunities require commitment each week, whilst others are monthly or weekend events. However, much time you have, there is a volunteering role for you.

Training and Support
Our experienced staff team will welcome you to the organisation and support you through your journey at Me2 Club. We will help you understand your role, responsibilities and any extra skills you might need when volunteering.
Some of our roles require an enhanced level disclosure check to be completed. These checks form part of our safer recruitment practices and are required for staff or volunteers working with vulnerable groups.
Throughout your volunteering experience you will have on going support from a designated member of the Me2 Club team. You will also receive regular updates about other events and opportunities you may wish to get involved with.

Volunteer with a child
Have you got what it takes?
You are 16 years or older
You have 1-2 hours a week to give
You have the desire to make a difference to a child's life
You are happy to complete a DBS check with us
Then you are ready to become a Me2 Club volunteer.
What can we offer you?
Volunteering tailored around your interests and schedule
1:1 experience making friends with a child with additional needs
A way to keep active and support your community
A chance to give a local family some much needed support
A full day of training, so no experience is required
Reimbursement of travel expenses
Priceless real-life experience
How it works
Our young people want to attend weekly clubs, but their additional needs and disabilities can make it difficult for them to take part in activities that you may take for granted like swimming lessons, Beavers, football, Brownies and more. The level of support our children need varies, due to the range of additional needs they have.
By building a relationship with one of our young people you can help them overcome their barriers to be included.
Fill in our application form today!

Fundraising Friend
Have you got what it takes?
You are 16 years or older
You are enthusiastic, friendly and willing to get involved
You are numerate and trustworthy
You enjoy working as a team and engaging with the public
Then you are ready to become a Me2 Club Fundraising Friend.
What can we offer you?
The opportunity to meet new people and become part of a dedicated and motivated team.
The satisfaction that you are helping to support your local community
The chance to develop new and existing skills
Ongoing advice, support and guidance
Reasonable travel expenses
How it works
With a small staff team, we are always looking for more fundraising volunteers to help us on stalls and spread the word about our work. Events usually take place on a Saturday or Sunday and tend to last for a few hours. Our busiest times are the summer months and the run up to Christmas however we will give you plenty of notice about upcoming events and there is no expectation for you to be available for all of them.
By becoming a Fundraising Friend you will be helping us to raise the valuable funds needed to support children and young people across Wokingham and Reading.
Fill in our application form today! Sometimes it will be necessary to take up references and undergo a DBS check.
Still not sure? Please email Liz@Me2club.org.uk to find out more
Sign up to our newsletter